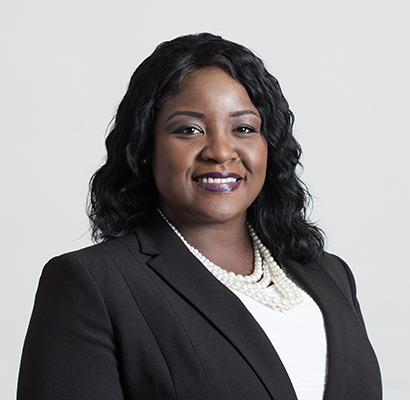 Deputy Director
Jaffe S. Pickett
Jaffe S. Pickett became Deputy Director of Legal Services Alabama in 2018 and has served as Director of Development since 2013. Prior to that, Pickett led various departments at Legal Services including Director of Training, Call Center Director and Director of Alabama's first Elder Law Helpline. Pickett was hired at LSA in 2005, specializing in Elder Law working with the Central Alabama Aging Consortium in the Montgomery Office. Pickett was named LSA Employee of the Year in 2009, and joined the Executive Leadership Team in 2009. Pickett graduated from Troy University, Cum Laude, and Louisiana State University School of Law, where she received dual degrees in Civil Law Studies and a Juris Doctorate degree.
Pickett was selected as a member of the Alabama State Bar Leadership Forum in 2013 and was appointed to serve on the Board of Trustees (Middle District) for the State Bar Lawyer Referral Service (2014-2017) and the Pro Bono Public Service Committee (2014-2018). Pickett was appointed to the Alabama WINGS Steering Committee in 2017, and serves on the Board of Directors of the Central Alabama Alliance, Resource & Advocacy Center.
Pickett served as Interim Executive Director in 2016 and 2017 and oversees partnerships and collaboration, disaster work, grants, donations, external and internal communications and publications, and continues to highlight LSA's advocacy and impact statewide.