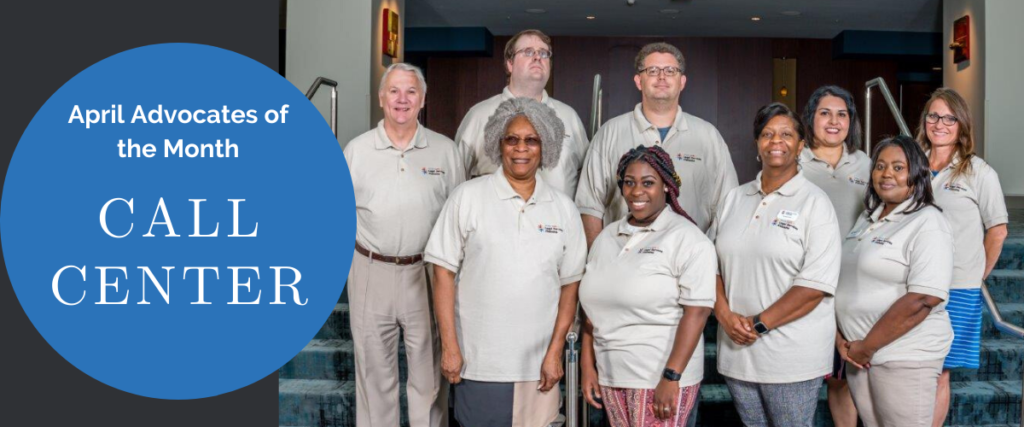 When Legal Services Alabama began to work remotely in March it was clear that we would no longer be able to take "walk-ins" applying for our help. This meant that nealry all of our intakes would now be coming in by phone and for most applicants this means calling the LSA Call Center. During March and April this meant that the Call Center needed to triage and assist a flood of new clients. For their great work and flexibility during the time of the pandemic, LSA would like to name the Call Center the April Advocate of the Month.
The Call Center was first created in 2005 as result of another major disaster (Hurricane Katrina) in recognition that during emergencies physical offices may not always be the best solution. The plan was simple: Ensure that the Call Center is geographical diverse and has the ability to work remotely so that they can continue to function if is necessary to temporarily close an office. Although the Call Center has become an integral part of LSA during normal times, it is always during times of struggle that we see how essential they really are. Whether it's a tornado, flooding or a national pandemic, the Call Center ensures that clients continue to have access to the essential services of LSA.
Although the work of the Call Center is never easy, these past several months have been a real test of their capacities. Not just their capacity to quickly gather information, refer cases to the local offices or provide quick advice, but their capacity to listen and be a helping hand to the 40,000+ callers to LSA every year. For their calm and consistent work in this time of uncertainty, we recognize the Call Center as the April 2020 LSA Advocate of the Month.
By: Michael Forton, Director of Advocacy